QLM in International Support to Fight COVID-19
05/11/2020
The new coronavirus hit China in the early 2020. Ever since then, the pandemic has continued to infect millions of people around the world. With the most draconian efforts to completely contain the virus, China is now slowly getting back to normal life. But countries and regions in other parts of the world are still suffering.
In late March, Qian Xuesen Library & Museum learned from Professor Marta Lourenço that her university, University of Lisbon in Portugal, were in urgent demand of medical resources. Professor Marta Lourenço is the director of the University of Lisbon, and also the president of University Museum and Collections (UMAC) of ICOM. UMAC is the world's largest institution dedicated to the research and preservation of university museums and collections. UMAC has been an important partner of QLM and has collaborated in the past three years University Museum Training Week Shanghai, a training program for university museum professionals and researchers in China and beyond. The University of Lisbon's university hospital is central to the virus in Portugal; the worst cases were being directed to them. The university sports stadium was retrofitted to host patients; and there was an incredible need of medical resources, especially the protection equipment.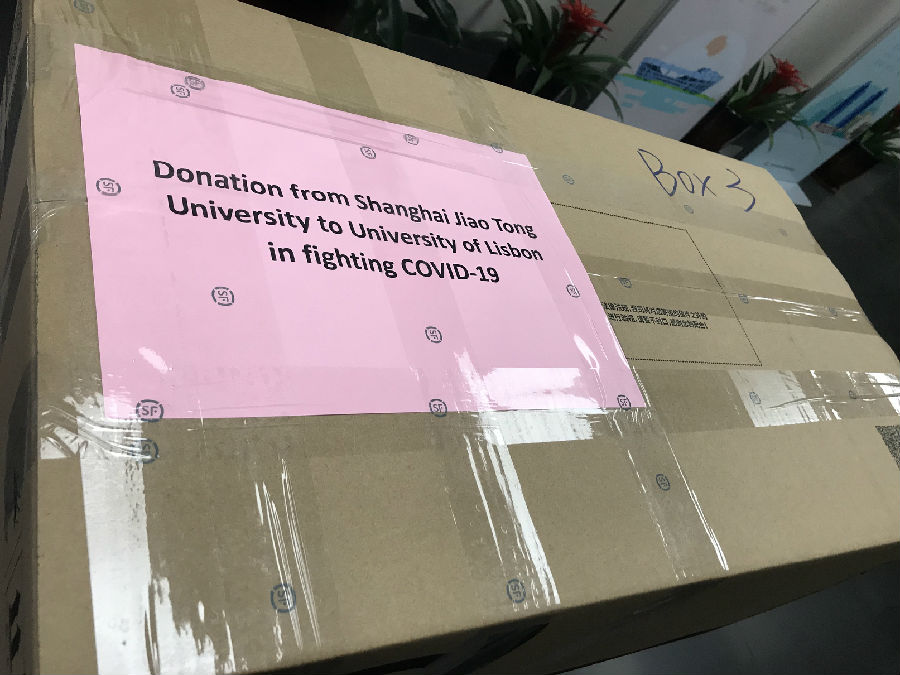 Qian Xuesen Library & Museum acted instantly and decided to donate protection equipment in accordance with their requests and medical standards. When professor António Serra, president of University of Lisbon, learned of our donation, sent his warm regards to QLM's executive president, Kai Zhang, for his support and generosity in help with fighting COVID-19. The Embassy of Portugal in Beijing assisted in the delivery of the donation from China to Portugal.